Register
Register and upload all the necessary documents.
Add your vehicles
Add full information about your fleet and prices.
Get bookings/requests
Start receiving bookings and requests from customers.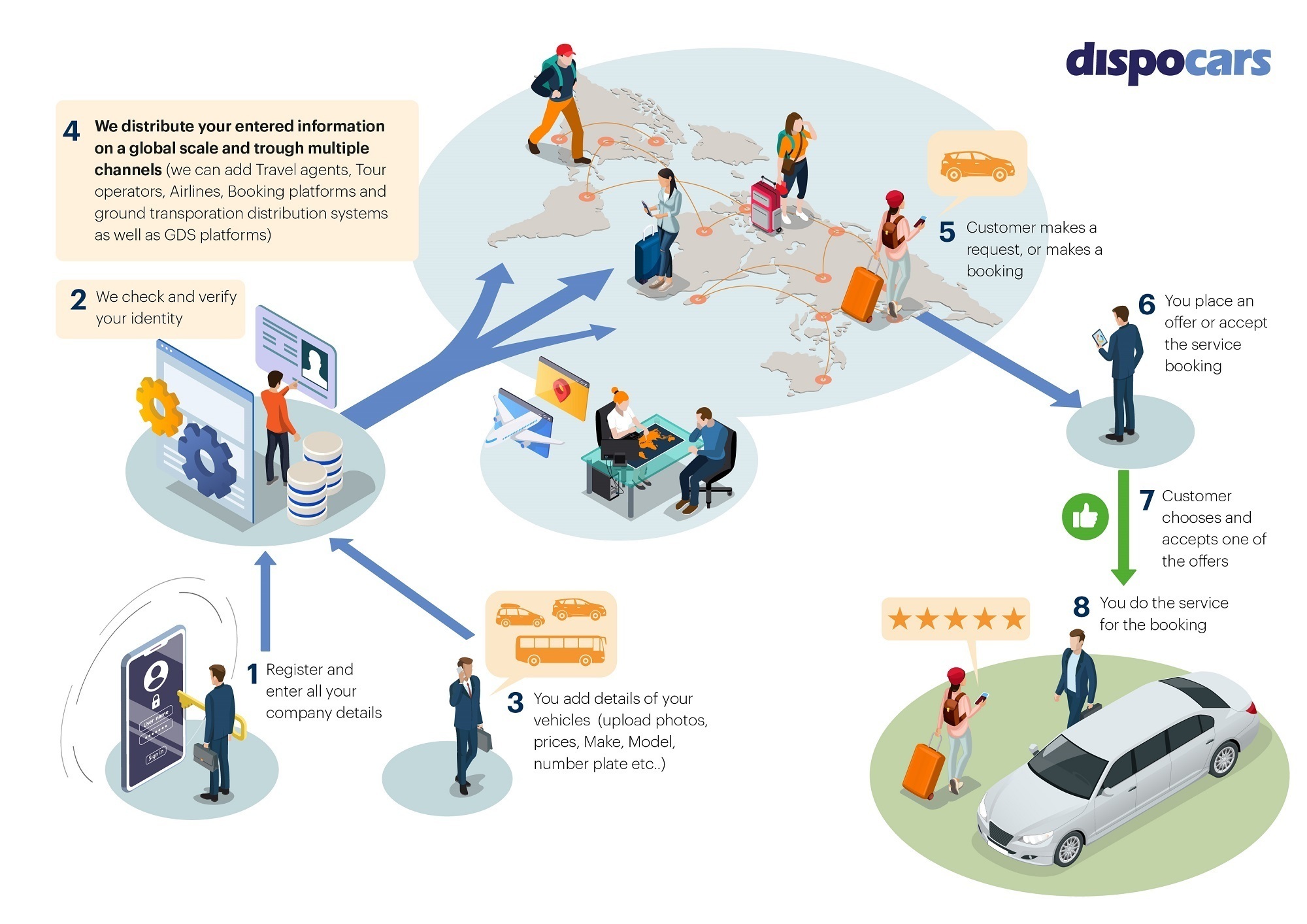 Earn an additional income.
Grow your business together with us and make money along the way.

Be part of a worldwide network.
Be part of the biggest passenger transportation network in the World.

Scale your business to new heights, with our technology solutions.
 Who can register on Dispocars?
Anyone with transportation (cars, minivans, minibusses, buses, limousines, etc.), transport license, and must be registered as a company or self-employed.
 How many orders a month will I receive?
The number of orders depends on your activity as a Supplier. Inserting all information about your vehicles, having good pictures, and offering lower prices will increase your rate as a Supplier and this will result in more orders.
 How will I receive requests from customers and how can I give offers?
You will receive all requests directly from our system by email and also see them when you log into your Supplier account. You can make offers directly on your Supplier account.
 Who determines the prices for each job?
You decide what price you will offer for a specific request from the customer. The better price you offer the better possibility that the customer will select you as a Supplier.